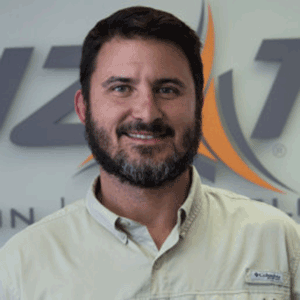 Ryan is the Founder and CEO of one of the largest international faith-based marketing firms, Fuzati. After leaving a contract from the LA Dodgers, a failed drug-dealing effort, and (post-conversion), he followed God's call to the seminary, but Jesus ended up saying "No thanks, it's not me, it's you". Afterwards, God's plan for him involved moving on from successful secular media consulting and using that expertise to build up ministries through best marketing practices, cutting-edge technology, and a love for the Catholic faith. In between meeting with clients around the country, Ryan calls Houston, Texas home, where he lives with his wife Jen and his SIX kids. Somehow he still finds time for his favorite hobbies: snow-skiing, golf, and napping.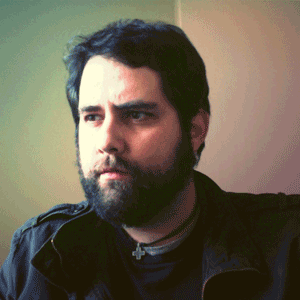 Ryan is the founder of uCatholic, an organization dedicated to using modern communication and marketing strategies for the Catholic Church. Born and raised in Cleveland, Ohio, he skipped High School graduation, went hitchhiking, ended up in a rock and roll band and toured around before landing in the Nuclear, Aerospace, and Military subcontracting industry. After that, he ended up in the Real Estate and Finance development and marketing world, before God finally dragged him kicking and screaming into Catholic ministry where he has generated over 10,000,000 Catholic social media followers. He is married with two children and wouldn't leave Cleveland even if he got elected Pope or President.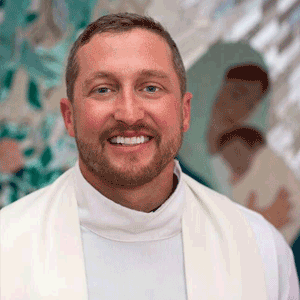 Fr. Rich knows all too well that "God works in mysterious ways". In his case, it was not one, but two busted knees, that pushed him to look for a vocation beyond playing college basketball. A Bible laying open on the counter one morning as he was struggling with his recovery changed his life overnight. Fr. Rich's life was transformed by Scripture and the Church and after a stint in youth ministry, he entered priestly formation, and was ordained a priest for the Diocese of Saint Augustine in 2013. He uses his passion for the faith and wealth of knowledge from universities including Ave Maria, John Paul the Great, and the Pontifical University of the Holy Cross, to proclaim the Gospel in a relatable way, not only to the people in the pews, but through a variety of new media. Whether in a parish, in the missionary field (another great love of his), or in your earbuds, Fr. Rich wants others to know the incredible treasure he has found in the Catholic faith.